FRENZ™ Brainband Recognized as Winner of AI Innovator at the Supernova Challenge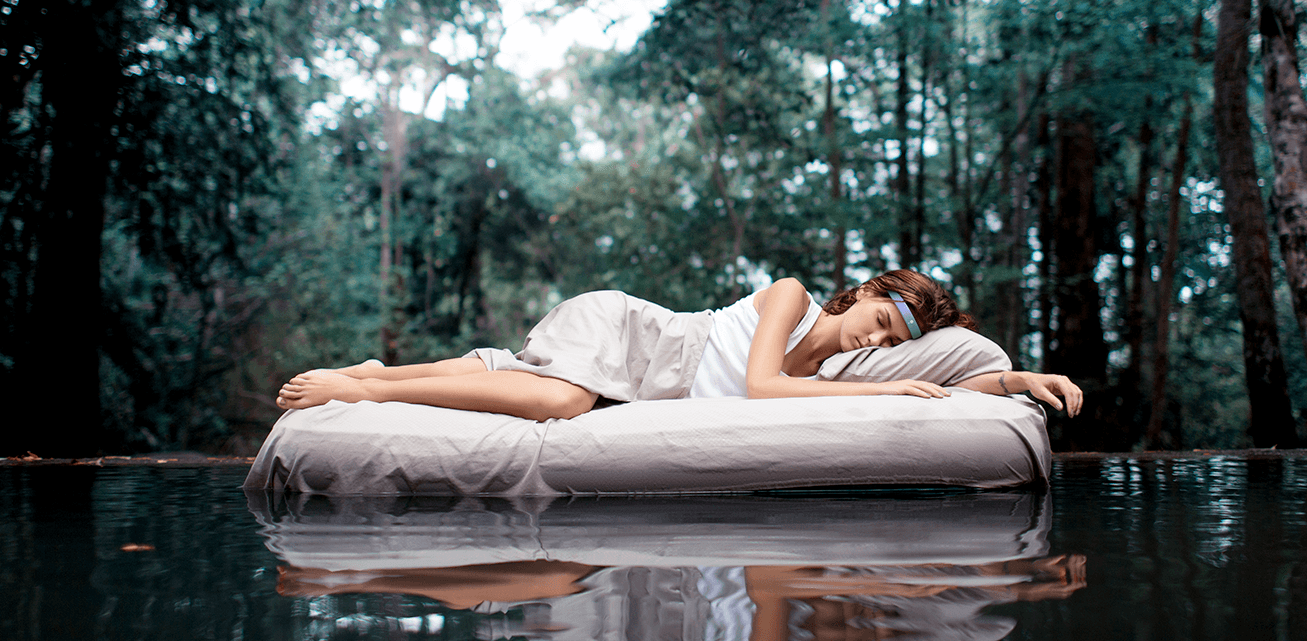 DUBAI October 18, 2022 – Led by an impressive pitch by the Founder and CEO of Earable® Neuroscience, Tam Vu, FRENZ™ Braindband took home the Top AI Innovation Product recognition at the Supernova Challenge during GITEX in Dubai. The AI Everything x GITEX Supernova Challenge gives global start-ups a chance to showcase their ideas in front of the world for the most prominent start-up pitch competition in the Middle East, Africa, and South Asia.
Among 25 other finalists from all corners of the globe, Tam Vu's captivating pitch and thorough answers to challenging panel questions allowed the FRENZ™ Brainband to take home the Top AI Innovation Product recognition.
The pitch was made in front of a judging panel of global icons and tech influencers, including David Cohen (co-founder of Techstars), Mike Butcher (Editor-at-large at Techcrunch), Karim Konsowa (Associate, Dubai Future District Fund), O.G Arabian Prince (co-founder of NWA), Natalie Colby (Managing Partner of Norrsken22), and Susan Marie (EVP of Strategy, Arizona Commerce Authority).
Beyond simply introducing the innovative product, Tam's successful pitch and panel answers covered everything from product introduction, his journey beginning in academia, the product's key differentiating factors, encouraging business success, and handling the daunting semiconductor shortage.
Earable's Journey
After thoroughly introducing the FRENZ™  Brainband, Tam explained how his personal journey as a professor led to the innovation behind the product, "The core of our innovation is a result of my lab at Oxford University and the University of Boulder, where I have been a professor for the last eight years and have been commercializing the technology with 15 patents in mechanical engineering, electrical engineering as well as machine learning and AI." He went on to describe how those years were formative in creating the product's remarkable brain, eye, and muscle signal precision and how those signals utilize advanced machine learning and AI "to stimulate using audio signals to talk to the person through bone conduction speakers on the headband."
Tam then announced that the product of those eight years of research and development "will be ready for order starting in November."
What makes FRENZ™ different?
In his pitch and response to a challenging question, Tam explained what sets FRENZ™  apart from other sleep trackers. "Unlike any other tracking devices out there, we not only track, we improve by stimulating your brain by using audio-based signals, so the band knows what to say, when to say, and when not to say something to improve your focus, sleep, and relaxation."
During the judge panel questioning, Tam gave a detailed three-part answer to how Frenz differentiates from other popular sleep-tracking products.
"Not only do we track like other products, we stimulate," stated Tam. "The band knows what to say and when to talk to you to help you fall asleep. And as soon as you fall asleep, it stops talking. It keeps tracking your sleep and sends audio signals to create brain-resonating effects to help you go deeper into sleep. In the morning, it will wake you up slowly using the audio in the bone conduction speakers on the band itself. Unlike other products, we don't only track, we stimulate."
Tam went on two give two additional reasons. "Secondly, our state-of-the-art sensing technology is way more sensitive than other products. And that's the core of the technology I've been developing in my lab with my students. Third is the machine learning angle, where our advanced machine learning and AI can stimulate in real-time, as in not only tracking all night but tracking every single second of your sleep or during your day of focus, and it can stimulate based on what it captures."
Earable's early business success
Tam's pitch covered various aspects of the device's early success, including its three current business models, capital efficiency, and expanding team.
Regarding current business models, Tam's pitch discussed the product's three existing pillars that have already achieved success even before the product's official November launch. First, in selling directly to customers (B2C) at $499 per unit, Tam described the product's success in its limited soft launch as it quickly received 2,000 customers. Next, Tam explained how the device is licensed as a neuroscience platform for universities such as the University of Oxford and the Massachusetts Institute of Technology (MIT), and by a major pharmaceutical biotech company for clinical trials.
Tam then went on to discuss the product's capital efficiency. "We are extremely capital efficient compared to other companies," Tam exclaimed. With funding from Peter Theil's Founders Fund, Tam explained that Earable® is "in the process of raising the bridge round to bring the device to the market."
Tam explained that no start-up or enterprise can survive without a winning team, "we have a group of 60 full-time right now working on R&D manufacturing and commercially selling the devices worldwide."
Dealing with worldwide chip shortages
As the world continues to grapple with the impacts of COVID-19, start-ups and tech companies are still recovering from the infamous semiconductor shortage. In the questioning round, Tam was asked how Earable® plans to get around this current worldwide chip shortage. Tam began by describing his company's long partnership with the chip manufacturer, Qualcomm; we have "been working with them for the last three years, so we were able to design our whole system based on Qualcomm's architecture, and they have been supporting us along the way."
Tam then described the mutually beneficial relationship maintained with Earable®'s electrical component distributor, financing many aspects of the challenge.
About the Challenge
The AI Everything x GITEX Supernova Challenge gives global start-ups a chance to showcase their ideas in front of the world for the most prominent start-up pitch competition in the Middle East, Africa, and South Asia. With a prize pool of $200,000, big prizes, serious buyers, and a flock of active funders and founders joining the judging panel, this year's competition drew more than 600 applicants from start-ups from 40+ countries.
Tam's Story
Tam Vu is the CEO and founder of Earable® Neuroscience, the neuroscience company behind the FRENZ™ Brainbrand. Tam received his Ph.D. in Computer Science and WINLAB, Rutgers, in 2013. Tam then became a distinguished researcher, scholar, and associate professor at the University of Colorado Boulder and the University of Oxford, where he accumulated research achievements and began actively pushing outcomes to practice with 35+ patents filed. Tam received the Alfred F. Sloan Fellowship in 2020, NSF CAREER Award in 2019, Google Faculty Research Award in 2018, and comprehensive media coverage from CNN, The New York Times, and The Wall Street Journal, among others.
About Earable® Neuroscience
Earable® Neuroscience US is a deep tech company delivering scalable, human-centric solutions that improve the everyday experience - from deep sleep to all-day focus.
Earable® invented FRENZ™ - the world's first consumer brainband that can measure and stimulate brain activity with clinical precision, so you can sleep more deeply, find sharper focus, and unlock your brain's true potential. It is the recipient of multiple scientific awards and holds 15 patents globally.
Are you ready to give FRENZ™ a try? Visit our website at https://earable.ai/.
Do you have questions, comments, or suggestions for future articles about Earable® Neuroscience or FRENZ™? Contact us as media@earable.aiDo you have questions, comments, or suggestions for future articles about Earable® Neuroscience or FRENZ™? Contact us as media@earable.ai
FRENZ BRAINBAND
Deep Relax. Deep Focus. Deep Relaxation