Earable brought disruptive sleeptech to SWITCH 2022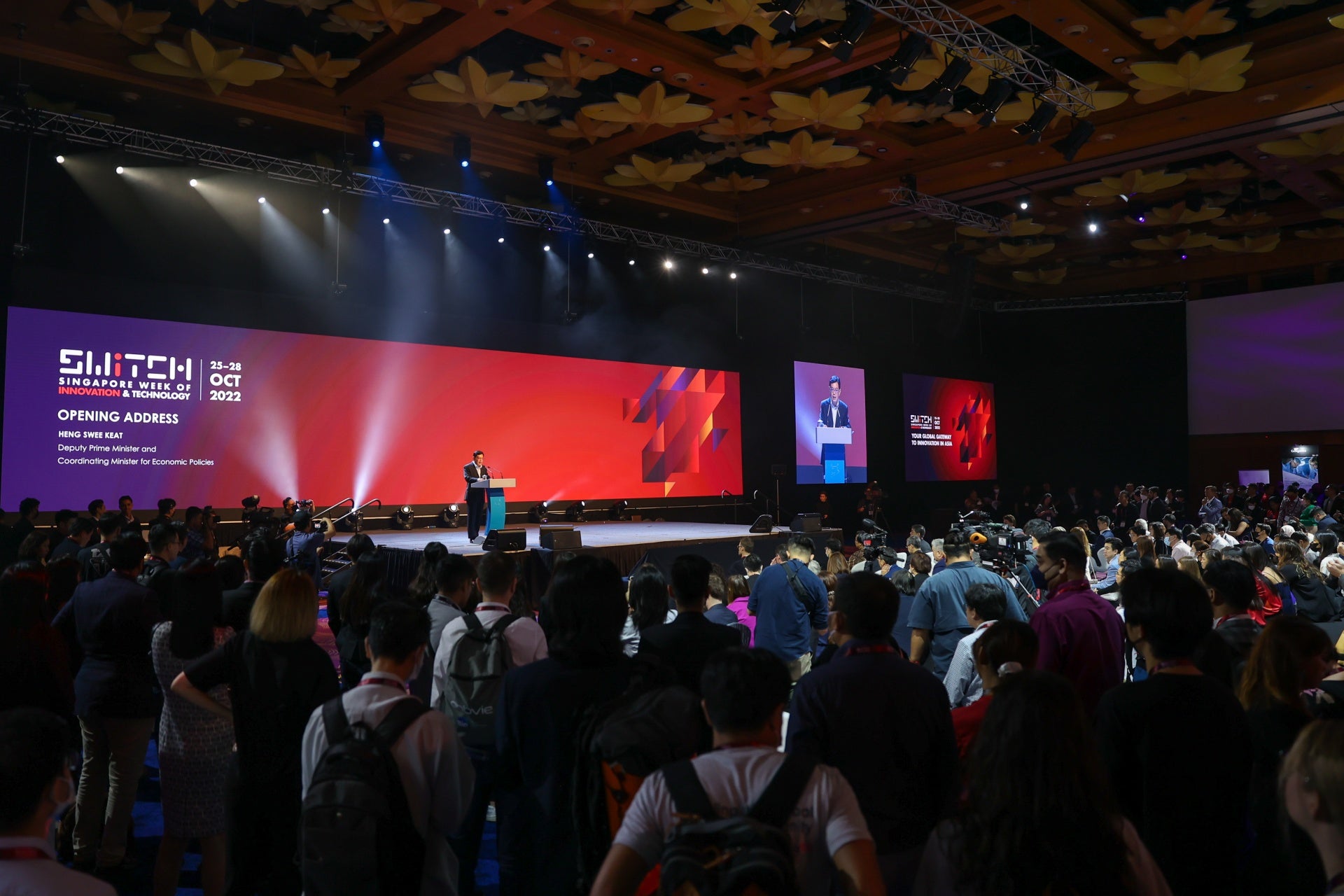 Earable® Neuroscience was delighted to be in the Asia Pacific to attend the Singapore Week of Innovation and Technology 2022 (SWITCH 2022) flagship event from October 25 – 28th at the Resorts World Convention Centre.  
Just weeks after a commanding presence at GITEX in Dubai, where FRENZ Brainband took home the 2022 TOP AI INNOVATION AWARD, Earable® went to SWITCH 2022 to showcase its sleeptech innovation to the crowd as the company readies to enter global markets. 
About the Singapore Week of Innovation and Technology
Considered a "Global Gateway to Innovation in Asia," SWITCH is an epicenter for scientific discoveries and advancements that transforms technology's applications and redefines how we live.
SWITCH is where companies discover new solutions for business transformation and where collaborations are formed. It brings together leaders, entrepreneurs, creators, accelerators, and investors from the Global-Asia innovation ecosystem, primarily from deep tech applications in healthcare & biomedical sciences, smart cities & urban solutions, trade & connectivity, and emerging sustainable technologies.
At this year's SWITCH 2022, the flagship event featured a hybrid conference and exhibition that brought together startups, SMEs, MNCs, investors, research institutes, multipliers, and government organizations for three exciting, curated tracks that showcased frontier technologies and collaboration opportunities.
Big names at SWITCH 2022
With hundreds of speakers on each of the exhilarating days and tens of thousands attendees, Earable® was among notable organizations at the event, including Amazon Web Services (AWS), Google Cloud, Baker McKenzie, TikTok for Business, Meta Singapore, an impressive list of academic institutes including the Singapore University of Technology and Design, and government representatives, including the Ambassador from the Embassy of the Federal Republic of Germany and the Deputy Chief of Mission at the Embassy of the United States in Singapore.
Earable® ramps up for its global launch
Since seeing is believing, Earable® will showcase and demo its FRENZ Brainband for attendees as the company gears up to to expand to international markets. The FRENZ Brainband is currently available for preorder at https://frenzband.com/ and will be widely available later in November of 2022. 
Although Earable® intends to concentrate on the US and Vietnamese markets, the company is considering other focused campaigns in potential markets such as Europe, the United Arab Emirates, and Southeast Asia. 
About Earable® Neuroscience
Earable® Neuroscience US is a deep tech company delivering scalable, human-centric solutions that improve the everyday experience — from deep sleep to all-day focus.
Earable® invented FRENZ — the world's first consumer brainband that can measure and stimulate brain activity with clinical precision, so you can sleep more deeply, find sharper focus, and unlock your brain's true potential. It is the recipient of multiple scientific awards and holds 15 patents globally.
Are you ready to give FRENZ a try? Visit our website at https://frenzband.com
Do you have questions, comments, or suggestions for future articles about Earable® Neuroscience or FRENZ? Contact us at
media@earable.ai
.
FRENZ BRAINBAND
Deep Relax. Deep Focus. Deep Relaxation